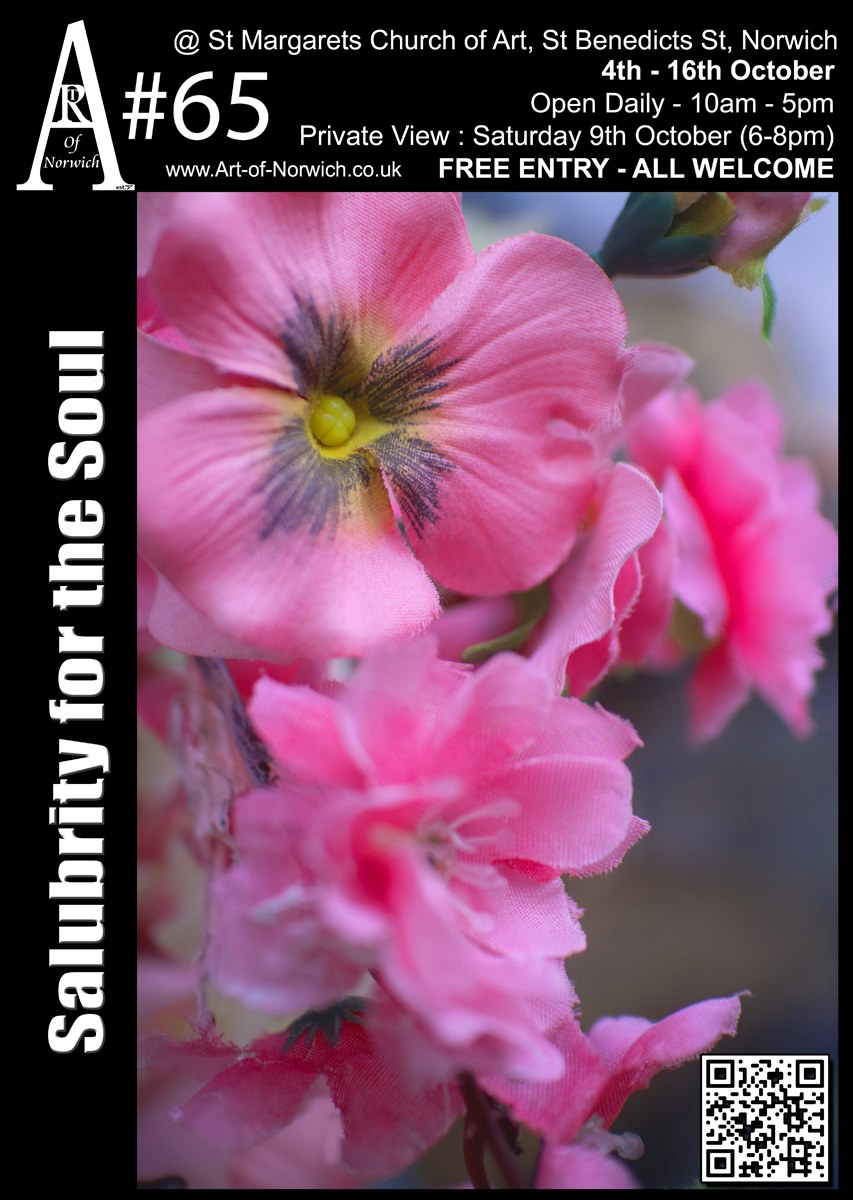 Art of Norwich 65 - "Salubrity for the Soul"
Private View: Saturday 9th October (6-8pm)
@ St Margarets - The Church of Art, St Benedicts Street, Norwich

Open Daily - 10am-5pm until 16th October



With Healthful and Invigorating Livelooping from andy butler at the private view.

FREE ENTRY - ALL WELCOME



I'll be dusting off a couple of my old tunes, as featured over the years at AON (and on the CD) perhaps with a few new twists...and of course will be tuning into the event with some exploratory improvisations.





Watch out for more livelooping at St Margarets - The Church of Art, St Benedicts Street, Norwich. I often play livelooping sets at private views, now starting up again..

VIDEO FOOTAGE andy butler playing alongside the art at a previous event.

http://www.art-of-norwich.co.uk/

...and it's always worth dropping in to check out the art, regardless of whether there's loops running.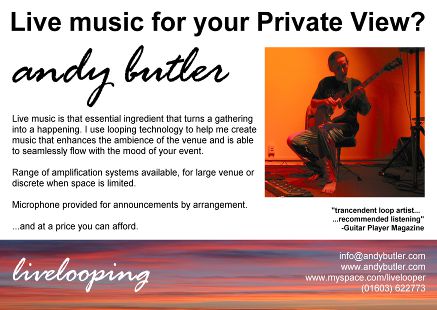 Available for hire, with high quality pa systems capable of dealing with events up to about 300 attendees, or of being as discrete as an acoustic instrument.

Or looking for something different, I'm now able to present a 15-16th Century music on the renaissance lute, and/or Eastern inspired improvisations on Turkish Saz.

CONTACT:info@andybutler.com
Interested in live looping, or just like good music, check out
2008 Norwich Festival of Live Looping
and
2007 Norwich Festival of Live Looping
with mp3s, pics and videos of some of the best international looping artists.